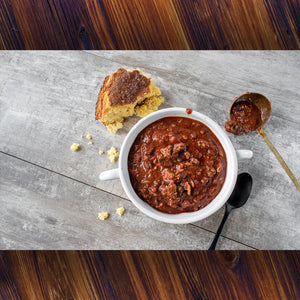 Our delicious pre-cooked Beef Chili is ready to heat & serve, or use on hot dogs at your next cookout!
Packed in a 1.50 lb. package or 3-5 lb. bags per 15 lb. case  
Sold frozen.
The price listed is a CARRY-OUT price. We would be happy to SHIP this item to you, however, a packing fee will be charged in addition to the listed price. The fee will be applied prior to your credit card being charged. Please feel free to call us for more information about SHIPPING this AlaCarte item.